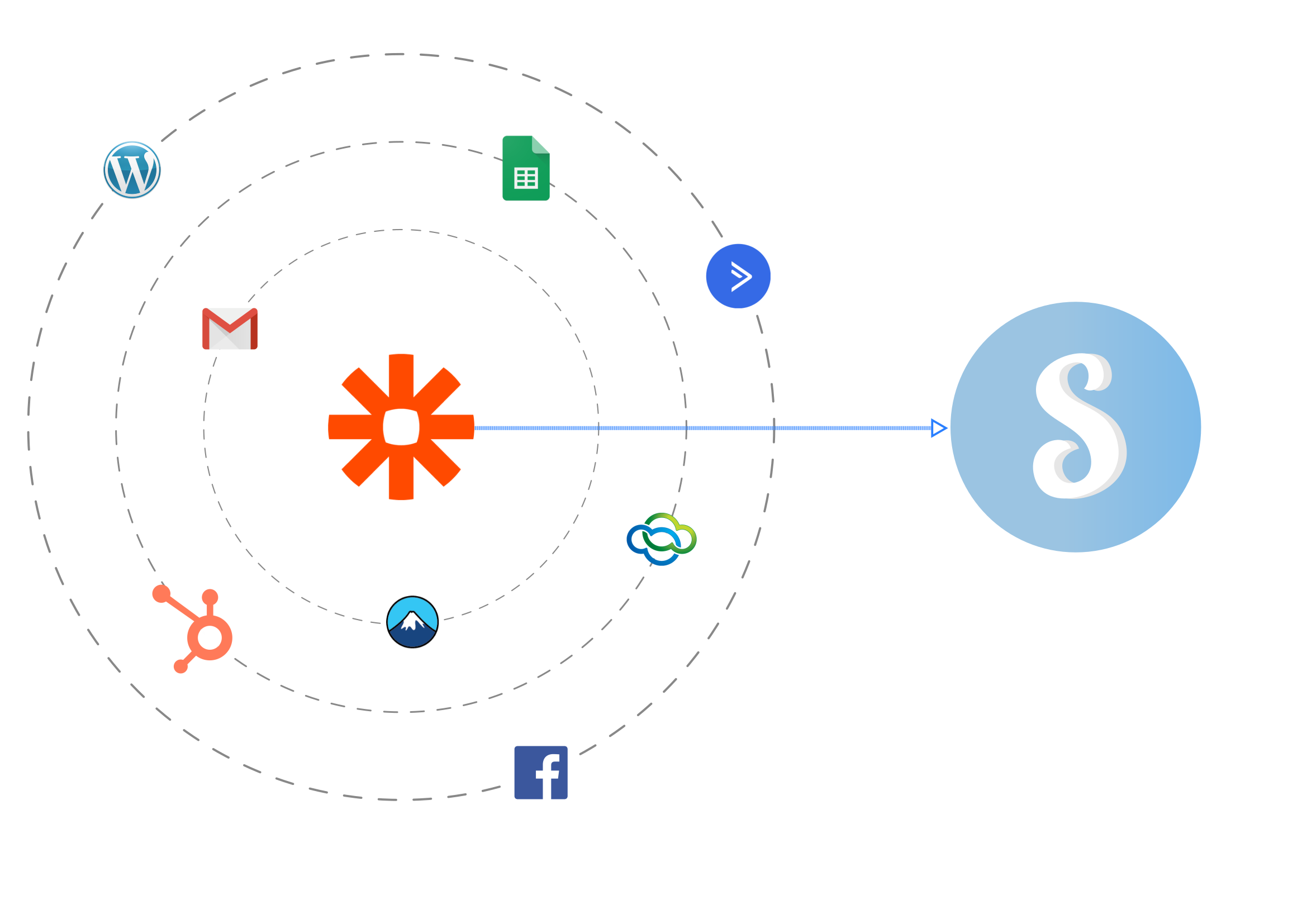 Connect your applications to ScuolaSimple to synchronize data and automate processes
Integrate your contact and opportunity management system with ScuolaSemplice
Automate data flow, forget manual data entry.
.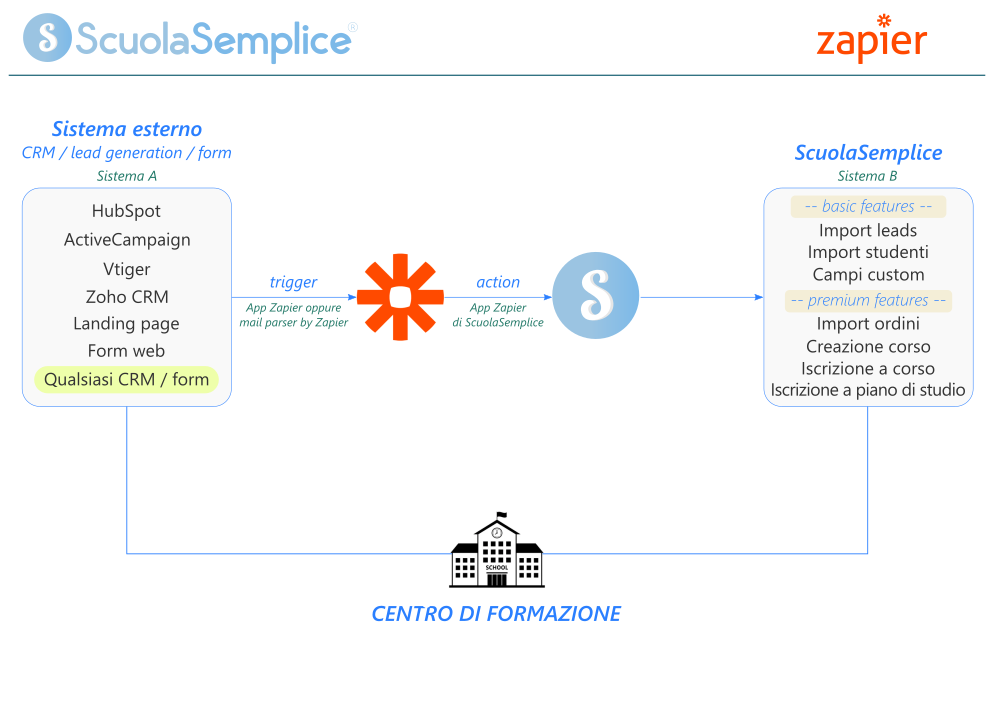 ScuolaSemplice Zapier APP
Through App Zapier you can integrate your CRM, a website form or a landing page, any data source on the web into ScuolaSemplice, so that the data can be transferred automatically.
The mechanism – If This Then That
When a condition (trigger) occurs in system A, then it performs an action (action) in system B. Whatever the system A and whatever the event, you can transfer the data to ScuolaSemplice, in a totally automatic way.
System A – Data source and trigger
Many schools and training centers use CRM systems for managing leads, opportunities and conversions, therefore the so-called sales pipeline. Even though ScuolaSemplice also has an internal section dedicated to CRM and lead management, in certain contexts it is preferable to maintain the existing CRM or lead generation system, but on one condition: automate it. 
The best known CRM systems all have their own App in the Zapier market, so it will be very simple to select it, connect it to the ScuolaSemplice Zapier App and configure the related fields. Depending on the context and objectives, the trigger will also be identified, i.e. the condition that will then trigger the data transfer action on ScuolaSemplice. For example, you could decide to take the action when the lead has been converted into an opportunity, or even only when the lead is created in the CRM system. 
Even if you don't have a CRM system, the school almost certainly has a website, a Facebook page, or any information request form. And also in this case, the data can automatically pass into the CRM & Marketing section of ScuolaSemplice, to then be managed commercially.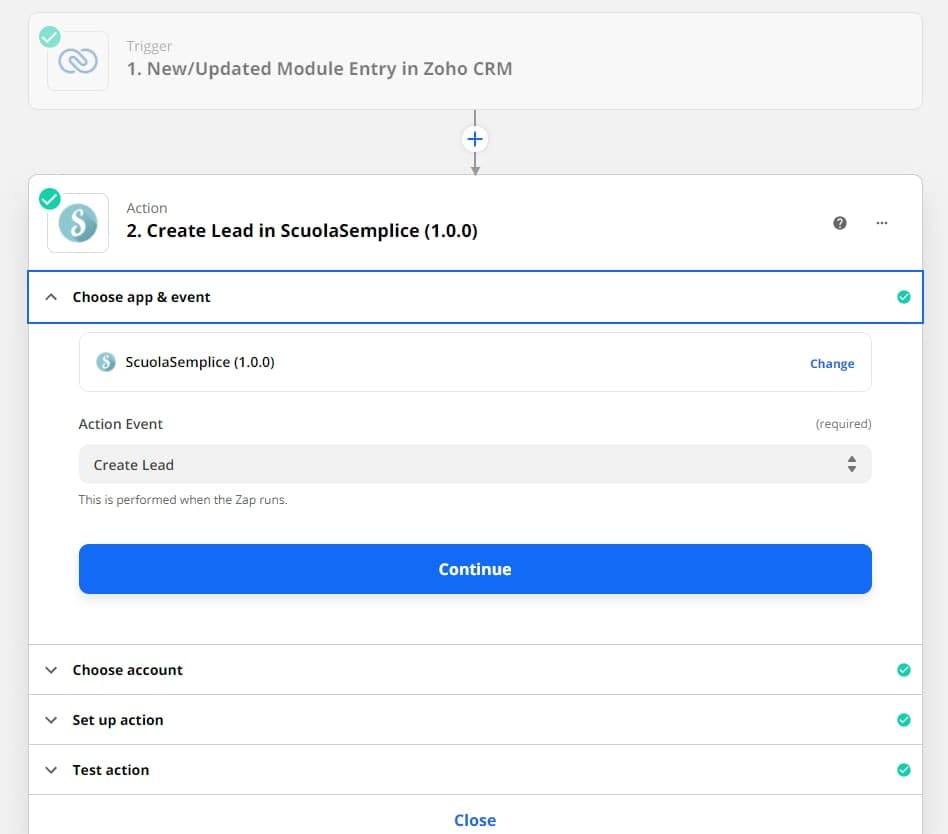 BASIC FEATURES
use the free but very useful basic features to automate your processes in no time. 
Importing contacts
The contacts with the relevant personal data fields available can be transferred to the CRM section of ScuolaSemplice. 
Student import
Through a specific feature, it is possible to transfer personal data directly as a student. 
Importing custom values
Even the additional custom fields (custom fields) can be mapped so that the relative values ​​can be synchronized on ScuolaSemplice
PREMIUM FEATURES
in the event that system A has additional information in addition to the personal data of the lead/student, such as courses or other goods and services. 
Importing enrollment orders
In addition to student data, purchase orders can be imported, which identify the course purchased and the related economic amounts. 
Importing subscriptions
By also importing the enrollments, depending on the type of course associated with the user, the following possibilities can occur: 
the creation of a course, in the case of purchasing an individual course
the inclusion of the student in a group course or in a type of course (pre-enrolment)
the enrollment of the student in a multi-year study plan
Want to try the system?
Activate the free one-month demo and book an explanation and discussion session with our staff.